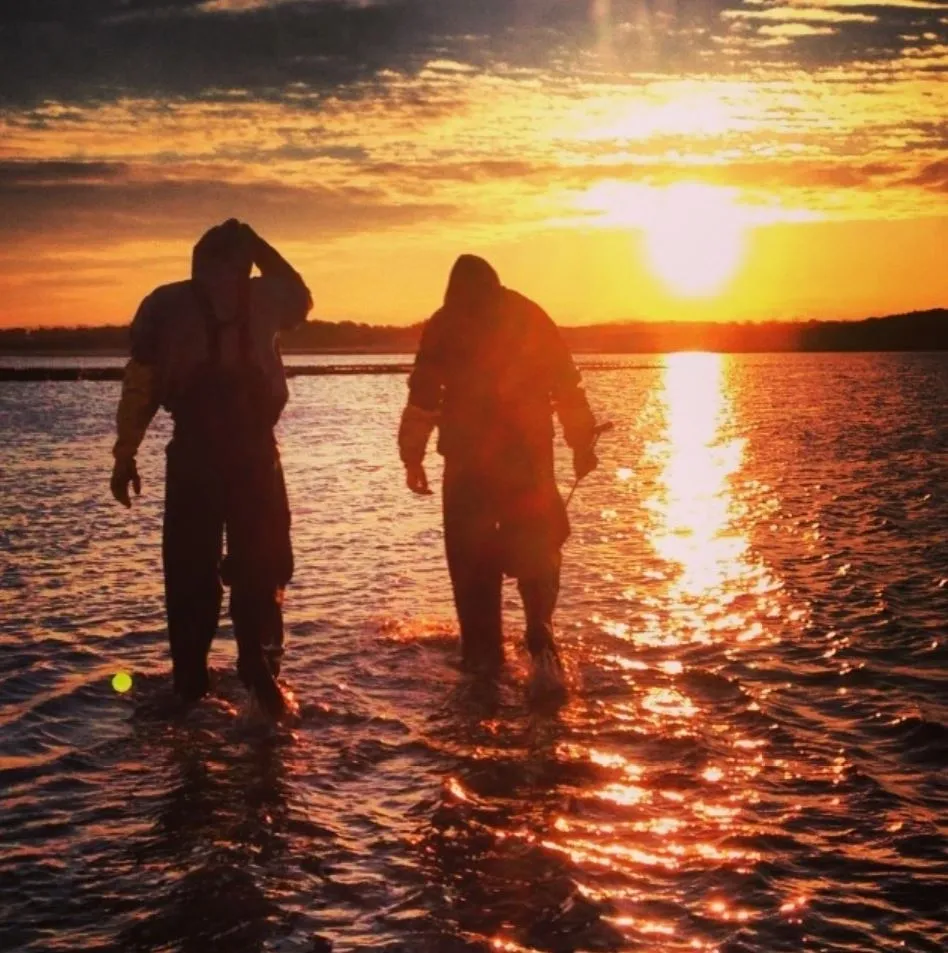 is a family-owned and operated company that began raising oysters on a grant from the town of Dennis in 2001.
We started our adventure with 10,000 oyster seeds, and two years later, we had enough grown to share the first harvest with our families at Thanksgiving and Christmas. Since then, THE BIG ROCK TEAM has developed into a dynamic seafood wholesaler, specializing in shellfish on Cape Cod and beyond.
Big Rock Oysters are our pride,
as they started us on this venture. We grow our oysters in aqua trays on the tidal flats at Crowes Pasture in Dennis, Massachusetts. Crowes Pasture is on Cape Cod Bay in the Atlantic Ocean, which is nicely enclosed and protected by Cape Cod to the south and east and Plymouth County to the west.
Through the years, we have built some great relationships and proudly support our local shell fishermen, lobstermen, and other suppliers who continue to provide us with their finest products from all over the East Coast, enabling us to provide all our buyers with the freshest products.
The Big Rock Team is... "A TEAM," each with a different talent, strength, skill, and personality that helps us pull it all together with pride and confidence in what we provide and a good time while we're doing it.
We look forward to working with you.
Aaron Julie Brochu,
and THE BIG ROCK TEAM